About Head to Toe:
My name is Christy. I am a stay at home mother of three girls (ages 11,7,4) and one boy(age 9). I have been selling on etsy since Aug. 7 2007 on a different shop. I was born in Texas and have lived in Texas, all 35 years of my life. I was taught to sew by my mother 20 years ago and still love sewing. I made my first Queen Size quilt when I was 17 years old. I even hand quilted it. I now teach my three daughters to sew. I am doing what I love. Thank you to everyone who buys from my ETSY store HEAD TO TOE.

You may wonder how I came up with my shop name. Just like most moms, I started making and selling hair bows(HEAD) and sewing ruffled ribbon on socks(TOE),so that is how I came up with HEAD TO TOE. Now I am making something totally different, which I enjoy creating with all the different fabrics. I decided to keep my shop name the same.
My Thoughts: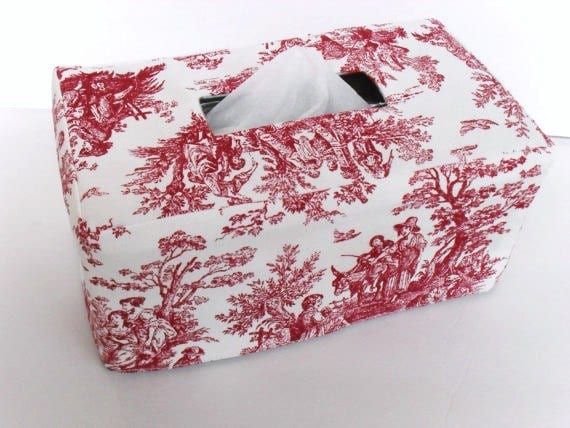 With allergy season in full swing I felt this was an appropriate shop to feature. These tissue covers are so cute! I wonder if she could make one for our tissue, aka a roll of toilet paper. It sure is ugly! Happy shopping!