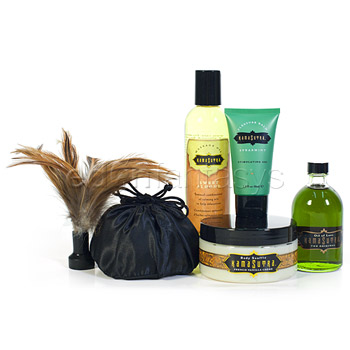 It's that time of year again. Time to start thinking about holiday shopping. If you're shopping for a spouse this year
EdenFantasys
has some awesome gift sets just for you. If you are their Facebook friend you can get up to 60% off three awesome sets through tomorrow (November 6th).
The first set is an Earthly Delights Sensual Kit. It includes sweet almond massage oil, honey almond massage cream, oil of love, pleasure balm, honeysuckle dust, and feather brush. All of these products are natural and most are edible making this a great gift at $28.00.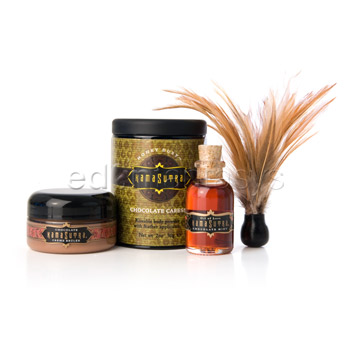 The second set is called Chocolate Dreams. It contains cocoa flavored body powder, feather applicator, warming oil, and chocolate flavored body cream. This kit has a five star rating and sounds wonderful! The best news is that you can get it for just $10.40.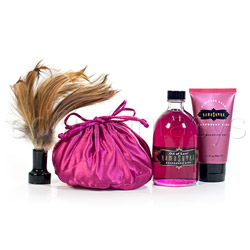 The last set is called The Treasure Trove Gift Set and comes in three flavors, strawberries and champagne raspberry kiss, and tangerine. This set includes stimulating gel, body dust, feather applicator, and massage oil. The only downside I'm seeing with these is a "nasty aftertaste" with some of the products but other than that they seem to be loved. The big bonus to this one is that it comes with full sized products and right now it's only $16.00.
Make sure you check out these and all the other great
Sex Toy
gift sets over at EdenFantasys today!